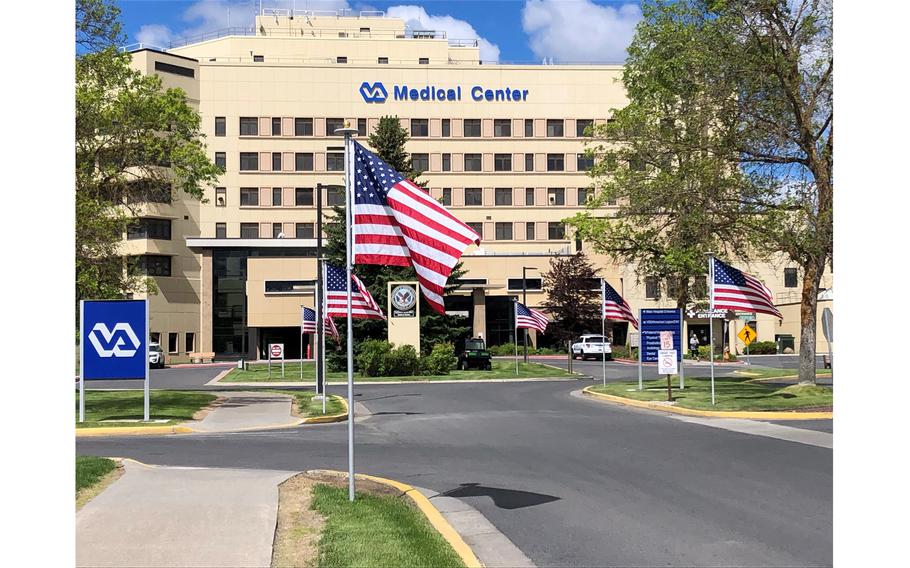 WASHINGTON — House lawmakers told officials of the Department of Veterans Affairs this week to halt their launch of the agency's new electronic health records system at any other facilities until the problems that caused outages at the first two medical centers to use the new system are fixed.
"I think the risks exceed the benefits and have seen no indication that the system is ready for the challenges at those facilities," Rep. Frank Mrvan, D-Ind., said Tuesday during a hearing of the House Committee on Veterans Affairs' subpanel on technology modernization. "These issues have to be fixed first, and the concerns of the facilities currently using the system need to be addressed."
Mrvan was referring to the recent record system crashes at the VA medical centers in Walla Walla and Spokane, Wash.
"Until these issues are resolved, the committee cannot support VA going live with Cerner at larger, more complex facilities," he said.
The VA was set to launch its electronic health record system at the VA Central Ohio Health Care System in Columbus on March 5, but VA leaders pushed the rollout to Saturday. It will be the first VA health care facility outside of the Pacific Northwest to launch the Cerner Corp. records system.
David Case, deputy inspector general of the VA's Office of the Inspector General, told House lawmakers that an IG audit report from July 2021 found the Veterans Health Administration did not have a defined role in decision-making or oversight of training on the new system activities prior to its implementation. The inspector general also found training content, delivery and assessment failures.
"New workflows result in changes to how end-users perform their jobs, such as scheduling [referrals] or how a provider performs an exam," Case said. "The [Office of Inspector General] found the classroom training and supplemental material were insufficient. Facility leaders and staff told the [IG] that training did not prepare them for going live with the new system, teach them how to apply what they learned to their work or explain the meaning behind the process of which buttons to push."
Cerner executives and VA officials said they did not know how often the record system had crashed since it was launched at Spokane's Mann-Grandstaff VA Medical Center in October 2020. The system broke down at Mann-Grandstaff on March 3 amid a routine software upgrade that caused a jumbling of patient data, according to Paula Paige, director of communications of the VA's Electronic Health Record Modernization Integration Office. When a VA employee received a patient's record, the system occasionally provided the information from a different patient. There was an additional crash Monday and another Tuesday during the House hearing.
VA Inspector General Michael Missal said in a video in March that his office received wide-ranging complaints to its hotline and from Congress members since the records system was launched at the Spokane VA. Complaints included unauthorized and inaccurate medication orders, errors in patients' name and genders, issues in scheduling primary care appointments, misdirected links to video medical appointments and lost referrals.
An inaccurate medication order occurred in March that caused a veteran to be hospitalized for five days at the Spokane VA for heart failure after the electronic health records system failed to renew essential medication, The Spokesman-Review reported.
Terry Adirim, program executive director at VA's Electronic Health Record Modernization Integration Office, told committee members that she would not get into the patient's details due to privacy laws. However, she said, in general, all prescriptions expire after one year across the VA's medical system.
"There's a reason why they do that, and the reason why they expire is so that the patient will see their physician and get updated [tests] or determine whether the medication is still working for that patient," Adirim said. "That's just a normal course. With regard to medications falling off the active medication list, that also is a usual thing that happens. It goes to the inactive list."
The VA launched its new electronic health record system March 26 at Jonathan M. Wainwright Memorial VA Medical Center in Walla Walla, Wash. That VA had a system outage Monday.
The outages at Walla Walla and Spokane on Monday occurred during VA Deputy Secretary Donald Remy's visit to the Mann-Grandstaff facility, The Spokesman-Review reported. Both facilities also had outages Tuesday during the House subcommittee hearing. But Patrick Sargent, senior vice president and general manager of Cerner's government services, received a text that the system was back up as he testified during the hearing.
Sargent, a retired Army major general, said Monday's outage pertained to an update to the information technology system, another normal update that was made during the day and caused the system to crash. He said the company was conducting a root-cause analysis of Tuesday's outage.
"VA and Cerner should be spending 100% of their time fixing the persistent technical problems and the electronic health records that are driving staff to quit and putting veterans at risk," said Rep. Matt Rosendale, R-Mont. "However, there has been no concrete action to solve any of these, even after admitting the problems exist. Some VA and Cerner officials are still wishfully debating whether they will simply go away at other sites. There should be no more go-lives or additional funding until every single one of these has a fix."
Sargent said Cerner has determined it needs an independent look at the system to ensure they are not missing anything regarding the system's stability and that they are doing everything properly.
Don Pirraglia, the former acting functional champion of VA's Electronic Health Record Modernization Integration Office, said the office had recommended the deployment schedule be modified. He left that VA job on April 11.
"The recommendation was brought forward to modify the deployment schedule, such that we would not go live at Level One facilities and we would go live at Level Two and Level Three facilities that were recognized as operationally and clinically efficient to sustain safely the implementation and deployment," he said. "Now, I would like to caveat that by saying that we did not say that the sky was falling, we recommended a pivot. While we address some of the issues that you've raised … in this committee."
The facility levels are determined based on patient population, clinical services such as intensive care units and surgical programs, and education and research such as resident programs, according to the National Library of Medicine.
The VA started to overhaul its electronic health record system in 2017. In May 2018, the agency awarded a contract for more than $16 billion to Cerner Corp. to make a system compatible with the electronic health records at the Defense Department.
Last year, the VA completed a review of its new project to overhaul the system after hearing concerns from staff in Spokane, where the electronic record system was first implemented.
Case said the VA is reevaluating costs following two inspector general audits in 2021.
A May 2021 audit found VA medical facilities needed significant physical infrastructure upgrades, such as electrical work, cabling, heating and cooling to deploy the new electronic health records system successfully. The inspector general determined the cost estimates for the records system developed by the Veteran Health Administration were unreliable.
"The audit team projected two [Veteran Health Administration] cost estimates were potentially underestimated by as much as $1 billion and $2.6 billion," Case said in his testimony. "This was due in part to facility needs not being well-defined early. The estimates also omitted escalation and some cabling upgrade costs and were based on low estimates at the initial operating sites."
A July 2021 audit examined the VA's estimates of its information technology infrastructure upgrades. Case said the electronic health record modernization program's previously estimated cost was more than $16 billion, with $4.3 billion of that for distinct information technology infrastructure upgrades. The audit found the VA did not report to Congress other information technology upgrade costs of about $2.5 billion because the VA's Office of Electronic Health Record Modernization did not include costs other VA components would bear.
"Any schedule delays that extend the program beyond 10 years are also likely to result in billions of dollars in cost overruns," Case said. "The [IG] estimated the average cost per year of a schedule delay is potentially about $1.95 billion."
The VA is scheduled to launch the new system at Roseburg and White City, both in Oregon, on June 11, Boise, Idaho, on June 25, and Anchorage, Alaska, on July 16. Other VA facilities in the Puget Sound region of Washington state are expected to launch the system on Aug. 27.